You prolly got hit hard too eh?
Ya, it's bitter, good time to hole up and game and sim
I struggle to even comprehend that… But I have seen +43 C here so I guess we are even?
Anyway, on topic (no photos) but guests arriving in about an hour and I have just taken some venison out of the smoker.
Xmas roast is prepped and in the fridge - I had our 'local' butcher bone and butterfly a small turkey for me. That has been rolled with a generous filling of apple and cranberry stuffing & wrapped in bacon with a maple glaze.
To accompany that we have an asparagus roulade, with roast spuds, pumpkin and parsnip. Fresh peas and green beans.
Merry Christmas everyone. I will probably be offline for the next day or two celebrating with family and friends. I sincerely hope that you all get to do the same.





Alright, I didn't cook this obviously and it's not a home-made meal, but I just had to share this from a channel I do subscribe to. After watching this, I am absolutely hungry. It will make your mouth water.
Oreo Cookie crust. Chocolate ganache with stout, French silk with stout whiskey caramel, and Baileys Irish cream whip cream. Yummy…so very good.
Good gawd that looks good!
It was.

I lived dangerously and cooked a new dish. My wife has been kind enough to place it on the 'must be repeated list. Chicken piccatta using the receipe from Natashas kitchen. Basically fried chicken in a lemon and caper sauce.

I made it with too many capers and too much wine. But I have discovered that capers simmered in white wine are delicious.
Was cooking all day for a family gathering…
Can I make a new rule. Nobody is allowed to post pics of food they have cooked without also sharing the recipe (family secret recipes excepted)?
I am particularly intrigued by what looks like a macaroni bake… and is that a cajun spice mix on the chicken?
What Harry said!
And thanks HiFlyer, I have a frozen pizza to eat tonight…
Its Jamaican jerked Chicken (Which was attacked as if by wolves, I'm glad they took it all with them!)
And southern mac and cheese. (They took most of that, too)
Mac and cheese:
2 pound box of Elbows cooked to your taste
4 Cans of Evaporated milk
4 large eggs
2/3 cup regular milk
2 Teaspoons salt
1 Teaspoon pepper
1 Stick butter
4 Pounds! (Yeah) of Cheeses of your choice (I use extra sharp yellow cheddar or a mixture with others)
Combine milk, eggs, and seasonings:
In a medium bowl, whisk together evaporated milk, regular or skim milk, melted butter and eggs.
Add 2 teaspoon salt, and 1 teaspoon pepper. (Add other seasonings to taste if you want)
Preheat oven to 375°F.
Lube your gigantic baking pan, then toss in your Cheese(s) and Macaroni, then mix liberally! (or you can layer it but… Yuck)
Add milk mixture:
Pour milk mixture evenly over contents of pan. Level of milk/egg will miraculously come out exactly even to the top of the Mac and Cheese…
Bake:
Bake until top layer is lightly browned, 35 to 45 minutes or so. Let stand 10 to 15 minutes before diving in.
Feeds a starving hoard, or you can halve this for use with a 9 by 13 pan…
(Never use pre-grated cheese unless you are ready for a flavor downgrade. Pre-grated cheese has too many nasty, un-cheesy fillers)
Jerk Chicken
For the Jerk chicken, I marinate liberally with this stuff (hot or mild variety) and let sit overnight. (Its much cheaper at the local store than it is on Amazon)
https://www.amazon.com/Grace-Jerk-Seasoning-Authentic-Vegetables/dp/B014EF5MHW
Then its standard baking at 400F for about 45 minutes, turning once at about the halfway point.
When done, it might still look fairly meh.
The secret is to then place the chicken under broil (just a few minutes) until it achieves a nice, appetizing grilled/brown look, then turn and do the other side.
Watch it disappear.
Best of course, would be to cook this on the grill, but I rarely have the time!
Kind of like this guy, but without having to make the seasoning yourself.
Interestingly, this also comes out very well in an Air Fryer.
Awesome.
I will definitely be giving that Mac & Cheese a try. I'm thinking of adding a Stilton or other blue cheese into the mix.
Long story short - friends of my parents are originally from Jamaica and this is their recipe for a jerk chicken marinade.
1 medium onion, coarsely chopped
3 medium scallions, chopped
2-4 chiles, chopped
2 garlic cloves, chopped
1 tablespoon five-spice
1 tablespoon allspice
1 tablespoon coarsely ground black pepper
1 teaspoon dried thyme
1 teaspoon nutmeg
1 teaspoon salt
1/2 cup soy sauce
Just the juice from a small tin of pineapple chunks
Mix all in a food processor. Coat chicken and marinate for 24-48 hours.
Nice.
But unfortunately 90% of the time I is too lazy for all of that. Even with just the premade marinade, I was in the kitchen for hours, and later just watched in a daze while everyone ate!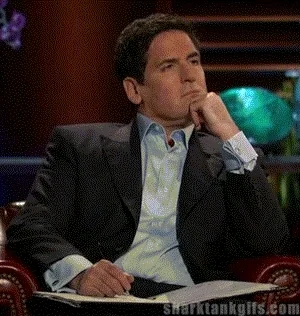 Thanks guys.
Brilliant.
Also @HiFlyer, not that you need it, but your pasta bake has my seal of approval.