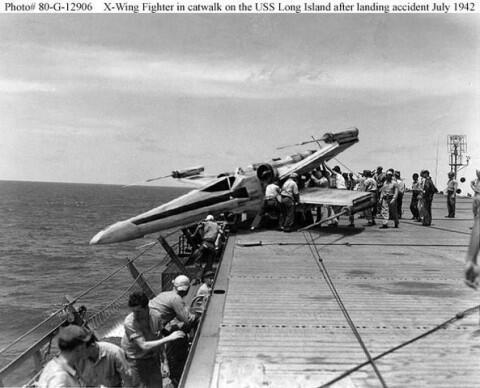 This is why you do your landing checks.
S-FOILS … CLOSED/LOCKED
Well, the Incom T-65 manual clearly states that the respulsorlift system can't be engaged with the s-foils locked open. Nor can the landing gear be deployed. Maybe the pilot in the picture above had to ditch following a failure of the R2 unit?
The R2 unit might have had a bad motivator - happens to us all.
You know with all these "Star Wars" posts lately I'm beginning to get the urge to actually watch the movies.