Quite the buildup going on there… It will be interesting to see how they perform…
Interesting to see how they will do. Anyone know what threats they will be facing?
Man I just got a image of a A-10 mowing those down in one pass with the gun! Brrrrrtttttt!!!
At the risk of being slightly political…probably arms from Raytheon funneled through some organization that will end up keeping some to fire at us in a decade… Ah…the Military Industrial Complex circle of life…
BeachAV8R
Indeed. I'm guessing base and local area security must be pretty good to risk parking them all in one confined space like that. Perhaps the Russians learned some lessons from our Camp Bastion losses…(which were pretty well hush-hushed by someone…ya' don't hear much about it in the media…)
BeachAV8R
Or its a display of power. Russia likes to flex their muscles.
maybe its just photoshoped. America like to 'photoshop' the general opinion
Yeah but mostly models not airplanes

If the Su-25s mate with the Su-24s…I guess you get Su-24 1/2s?
I wonder what version of Su-25s those are? SM versions? Something with better avionics than the Alpha version I'm sure.
I dunno…but in my dreams at night I wish ED would make a fully clickable Su-25T and UTG…

BeachAV8R
The trick is to look underneath and check for either a probe or a drogue chute, otherwise you get this: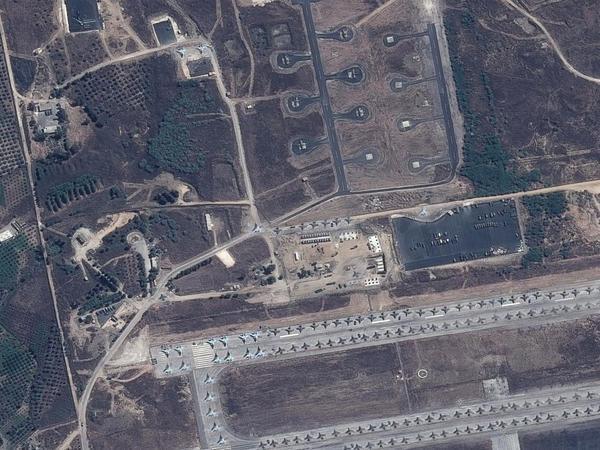 This. I would love a fully clickable pit! It would convince me to fly those more often.