JEEEEEEZUS, forum nanny! "■■■■" is short for RACCOON (a god dam innocent furry fecken animal!). Relax!
It's not lack of attention, I did take a hiatus.
I'm still only partially here so far.
Sadly most of what I used to do fell off even the backest of the burners… if it makes sense.
Trying to sort life out, a day at a time.
Raccoons are not innocent! They even look like criminals.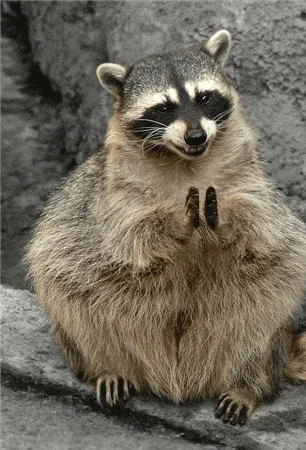 Well, I wish you good luck sorting it out. You've navigated a bumpy road the last couple of years but always seem to land on your feet.
@Troll​:rofl:


Touché
Good luck with all. I agree with @smokinhole, nice to have you drop in.
I, for one, am really happy to see you around these parts again!
Also - sorry for causing this off-topic.
(disregard. That wasn't nice)
Conniving lil critters too…few summers back kids staying with us. House was new and the 'cage' enclosing the back patio wasn't up yet. BBQ night before; up at 0430 to go fishing; fetching my water shoes - left them down by the BBQ.
I come around the corner and there's three of them - and I swear I'm not anthropomorphizing [big word of the day] - one was fiddling with the hood of the grill, testing it, "hmm, how does this work? Do I twist it, or pull/push on it?"; one was peeking underneath; one was standing guard by the corner. We were all surprised momentarily then, here's the part I liked…
I yelled, "Hey, hands off!". In unison they all turned to look at me, shrugged as if to say, "ah, just ignore him", turning back to their "work".
That's ok. You haven't been off topic in months!

And we've all been poorer for it!

you ruined it guys !

I am noticing @komemiute 's return for some week now. I just didnt want to scare him away

so was acting like actually no time passed since he went quiet
4
(

)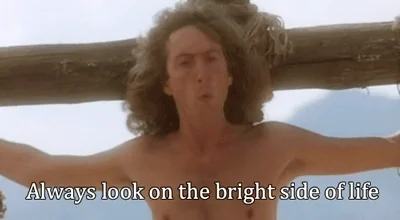 You are a Headline!!! Not off topic at All,So Great to see you posting and seeing your input here…You've been Missed!!!
yeah man, good to see you back @komemiute

Yes, great to see you again komemiute
After a bit of testing using the Inkirlic airfield tour in the huey I have my settings to give best visuals and smoothness
I upped the Open XR slider to 100% too and my game PD is 1.0
I'm getting a wierd visual artifact like a test pattern overlaying the left lens on my G2. Anybody have any clue what's up with that?
ETA After fiddling for two nights, deleting my entire Save Game folder fixed it.
ETA2: After rebuilding my save game folder, it working, and brining files back into it a few at a time, I found the culprit. It was my custom labels; just in case anyone else has the same problem.
C:\Users\USERNAME\Saved Games\DCS\Config\View\Labels.lua
No harm no foul, I turn them all the way off most of the time anyway.
(The custom labels make the neutral dot smaller and fade in and out at more appropriate ranges, and located centrally on the airframe so you can't see it on top of the aircraft in BFM. I'm my case it was apparently rendering the player aircraft one right on top of the pilot, visible on the left eye. Wierd!)