I wonder if we jump from 2.8 to 3.0 and multithreading.
2.8 must be in closed testing now … who knows… it might be included in that …please note this is speculation on my part
That's the dream isn't it.
I've felt like 2.8 might be coming now, given the flurry of media released.
As a developer I wouldn't do that unless it was absolutely technically necessary. Big feature releases almost always introduce new bugs. If you release big features one after the other, you give the codebase some time to mature in between and you are less likely to search for a bug in the wrong part of the code, as you can narrow it down more easily.
Given the fact that some issues with asynchronous code can be incredibly hard and arduous to debug, I'd want to release a switch from synchronous to asynchronous with as little other noise as possible.
The way I'm seeing it 2.8 comes with all the features discussed in GS video and nothing else, probably October update next week. (it's already a lot anyways, and the moving clouds alone took 1.5 years to come)
What I'm thinking is that it only leaves us two remaining updates for the year and call me pessimistic, but I can't believe we can get 2.8 October, Strike Eagle november and Phantom December. So I'm thinking if we're lucky we'll get one of those planes this year and the next around February. DCS 3.0 I'm feeling mid 2023 at best, probably late 2023.
you are probably right … its just wishful thinking

but it does look like we might be getting blackshark 3 fairly soon (two weeks)

Quick cheeky😉 question to @NineLine …
Is there any news about combined arms being made compatible with VR … I have waded through the forums over at ED and couldn't see any updates
plenty of modules to fill the gap between 2.8 and 3.0
Get ready for 2.8.1, 2.8.2, 2.8.3, 2.8.4, 2.8.5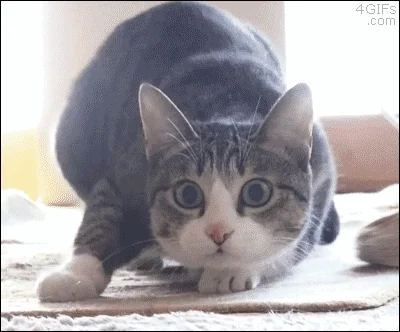 6 hours ago, BIGNEWY said:
2.8 is planned for tomorrow if final checks are good.
As for its contents you know from the newsletter we have some weather improvements coming, I would suggest waiting for the full changelog for other details
thanks
Software versionning confuses me. What happened to 2.7.2~2.7.9?

They came after 2.7.1 and before 2.7.10
It's not a single number with dots between the digits, it's three separate numbers with dots between them.
Software versioning 101

Although DCS versioning, like many versioning systems, is quite arbitrary, there are very clear, rigid systems for versioning, such as:

It's a nice system but typically works best for small software that rarely has breaking changes. Software that changes a lot sometimes uses a date-based system: 2022.11.5 is the fifth patch of the (major) november 2022 release for a package that has a monthly (major) release.
Back on topic:
Very much looking forward to DCS 2.8 with the clouds, the drizzle and rainbows. My kind of weather!
Same, but hoping they come with some other optimisations. I will give them a go, but have the feeling I will turn them off so I can still get a decent framerate from my (even though it isn't that 'old') potato of a 2060S!
Yes, I know I need to update my card. After all, it's only money

I wonder if we'll ever see the raindrop effects of the Hornet on other airframes…
You can still see outside rain effects in the Viper pit, even when it's closed.
Yes! Optimisations, especially for VR, and the overhauled Mirage 2000C Red Flag campaign are the other things I look forward to.
I almost regret promising my help in moving a friend this Saturday. Then again, that's probably why DCS 2.8 will drop Friday. I'm taking one for the team this time, as @Victork2 has done so often




OUCH
Current version number: DCS 2.7.18.30765
Next update: Planned 27th October 2022 ( subject to change )
Apologies all, we have found an issue and 2.8 patch has been moved to the 27th of October 2022.
thank you for your patience.