Hey @near_blind, did you see this? Also, might be worth it to read the comments.

That's a really cool video. I mean…it looks like those guys are having fun.
The best part…is the part where they aren't stuck in the well deck.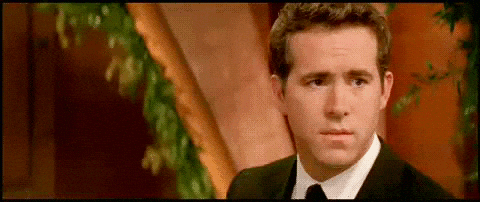 It's very, very cool, but it won't be squat unless it's able to render in VR. Because unless those dudes have lived (and died) in an alternate world, they just won't understand. ← Lagunitas IPA tainted post edited

Ceterum censeo Carthaginem esse delendam
Ive never understood people's fascination with carrier ops in Arma . The maps are not really big enough to support it and the way that Arma renders things makes the view distance basically useless.
I agree @Tyco - same with fast jet stuff in Arma like the F-18 and things… I mean, hey, if people are having fun with it…awesome. But I'd feel pretty constrained in those maps coming from flight sims. Helicopters are another matter though. I feel there is enough room on the A3 world to give enough variety. In fact, I think A3 is one of the most fun helo sims out there.
Yeah, I like the helicopter stuff in Arma 3 as well. Need to figure a better profile though for my HOTAS Warthog in this game.
You guys, you're all missing the most important part- my comment on the real heroes that need to be included in the mod!
As a retired Navy Officer who has spent my fair share of my career on carriers, to make this realistic you will need to include the following:
The "Pork Chops"-Supply Officers…should be easy, they spend most of their time in their racks or eating meals…"Sleep till you're Hungry; Eat till you're Sleepy". If you catch one at their desk, simulating the myriad of forms you need to fill out to get a box of pencils is nothing less than pure excitement!
You will need to include the Nukes…they pretty much spend their time working in the main spaces–working hard. You will need to give them the proper pale, pasty "we haven't seen the sun in three months" complexion. An ORSE simulation would be great to see them really scramble about…always fun to watch.
Of course the vital core of carrier ops, the intel team in CVIC, is probably too complicated to model. The intricacy and demanding nature of their work is well beyond normal human comprehension and would likely take a Cray super computer to simulate…just say'n

R/ WCK
CAPT USN (Ret)
Naval Intelligence
Oh, you cruel, cruel man. For the uniintiated:
ORSE (Operational Reactors Safeguard Examination). Kind of like getting an
IRS audit while taking your driving test. And , just for fun, your college
physics instructor is in the back seat, asking you questions the whole
time. This is the exact opposite of Christmas. Originally invented by
sadistic SS guards at Dachau, and later refined by NAVSEA 08.
…and if you're simulating a carrier on the West Coast, if you send a sailor to Supply and he doesn't have the right last name, all the favors you'll have to trade to get the spare parts you need to keep the ship running or the planes flying. Even during their so-called "Customer Service Hours."
I could rant for literally hours about the myriad of ways I despised Supply/ Personnel/ Disbursing. Fortunately, we were very creative at finding reasons to turn off their power/ heating/ fresh water in their berthing or office spaces any time they weren't being team players. Funny how many drills and special maintenance operations Reactor has to do underway.

Actually, as a "Staff Puke" (the CGS-7 N2) I always liked it when you all took the ship dark…automatic nap time!
I'll lobby for the nuke spaces to be modeled.
Since nobody is liking my comment (and is keeping me from feeling loved and validated):
tspencer2272 days ago
You're missing the bravest, strongest, smartest, most heroic sailors aboard the carrier- the fearless, intrepid, badass Nukes, who keep the reactors critical, the props going roundy-roundy, the lights on, the catapult accumulators full of steam, and the pointy end moving through the water. Without their tireless sacrifices day in and day out, the carrier would just be a giant steel building welded to the pier.
On behalf of all us fearless defenders of life, liberty, and the American way who toiled down below the waterline, I'd just like to say you're welcome. We know that our awesomeness is usually too much for the rest of the ship to even begin to comprehend, so we continue our toils in silence, satisfied that our work is being appreciated simply by the fact that we're being left alone.
Meanwhile a trained monkey could work on the flight deck. Seriously, look at the ASVAB scores necessary to be an ABH, even more so for an AO.

I would like to point out I would like your comment, but Youtube can never know my actual name.
@near_blind: Rex Powerstorm? I mean I though everybody knew your name.
On a more serious note though the weapons handling and arming of aircraft below deck on that carrier is worrisome.
Oh, you definitely don't arm the weapons until they're on the flight deck. Though the weapons are often assembled on the main mess decks for Nimitz-class and Enterprise.
Navynuke998d
Oh, you definitely don't arm the weapons until they're on the flight deck. Though the weapons are often assembled on the main mess decks for Nimitz-class and Enterprise
…and after they get to the flight deck they go to the "bomb farm" on the starboard side of the island. The idea being that if something "flammable" happens on the flight deck they'll be protected.
It also gives one an opportunity to chalk a message to a bomb's "recipients" as this of mine friend did in 2002 with a GBU-12. "Pay Back" in memory of those who worked in CNO-IP in the Pentagon–we both are alumni of that unit, which was essentially wiped out on 911.