Satellite image from above
"Rassokha" is the storage area for vehicles contaminated by radiation, that were used by liquidators after the accident in Chernobyl's nuclear power plant. It is located in the 30-kilometer exclusion zone near an abandoned village with the same name.
During the Chernobyl catastrophe there were hundreds of army vehicles, including combat vehicles, tanks and helicopters used to operate in first days of the disaster in Pripyat.
All those vehicles became very radioactively polluted and afterwards they were all stored on a special strip of land in the Zone.
Apparently their engines and wiring were removed despite this. Remeber this for later…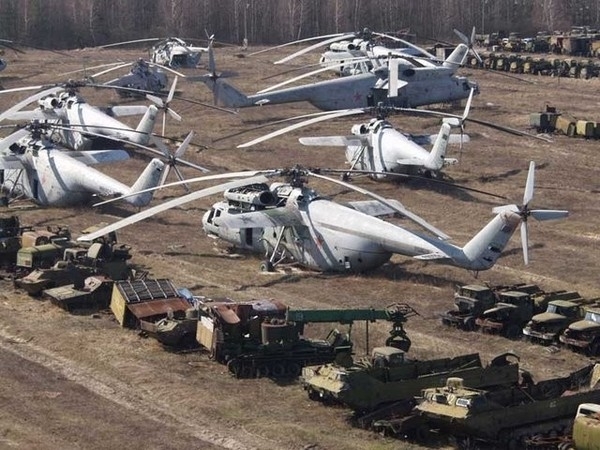 An assortment of helicopters, construction vehicles and maintenance vehicles.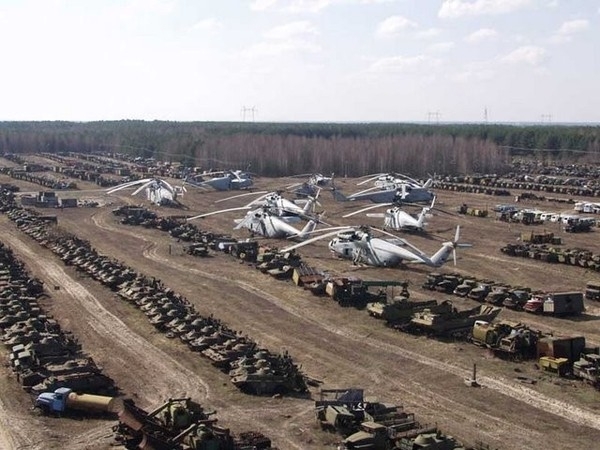 A slightly higher up shot.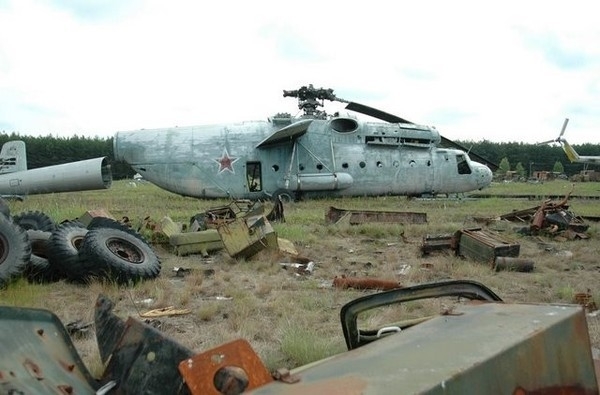 Soviet Mil Mi-6 helicopter. This was used alongside the Mil Mi-26 helicopter however most of those were recovered and returned.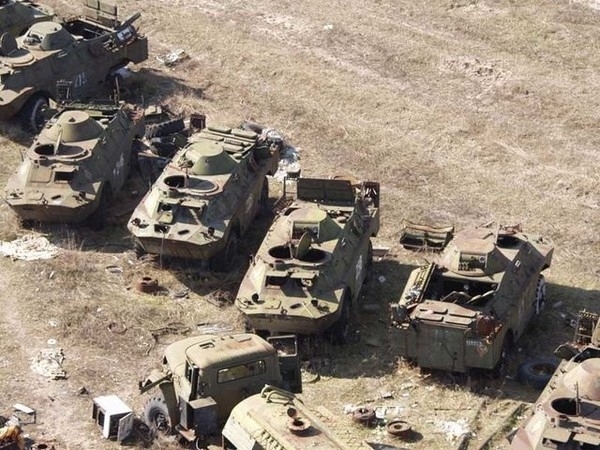 I believe these are BRDM-2 based on the angles on the front.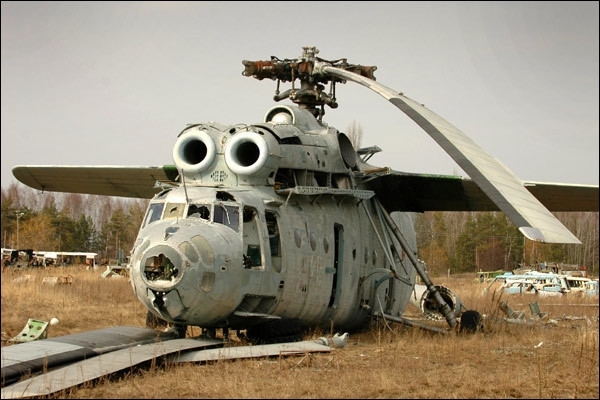 Another Mi-6.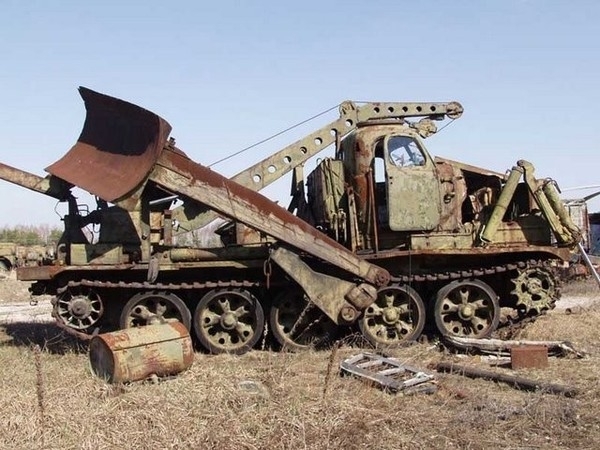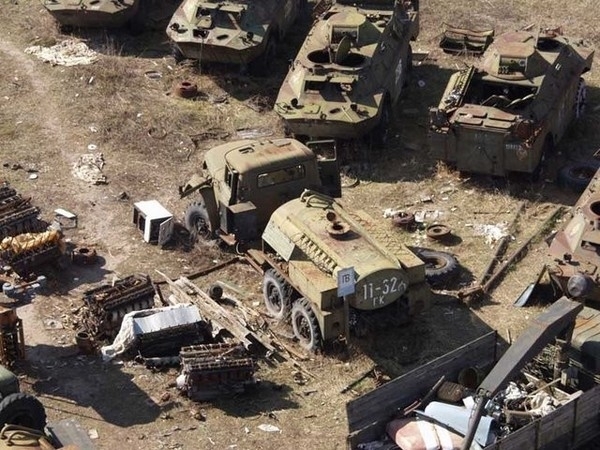 The removed engines as mentioned above.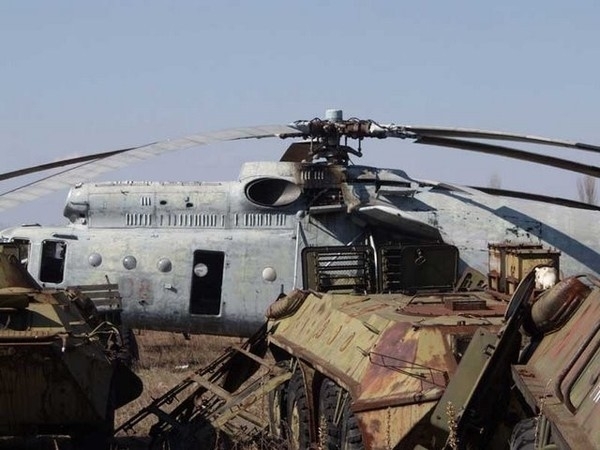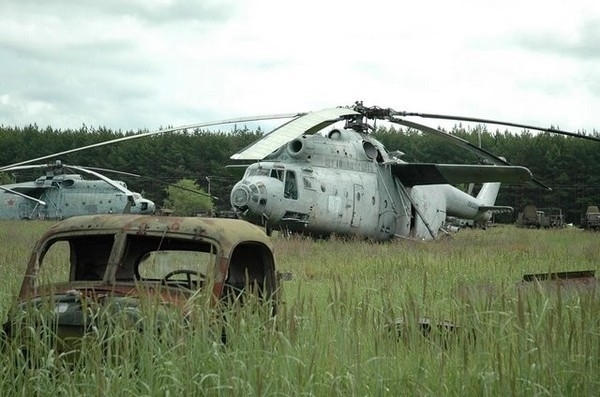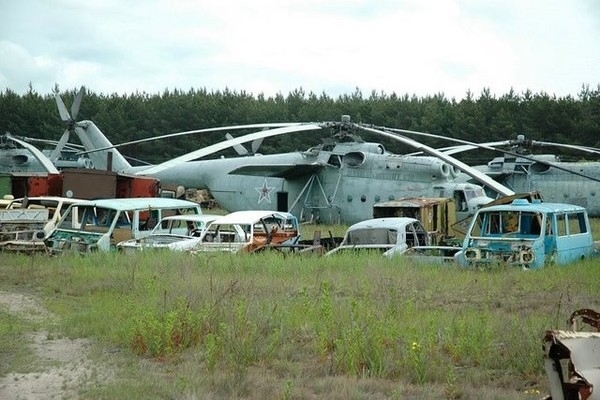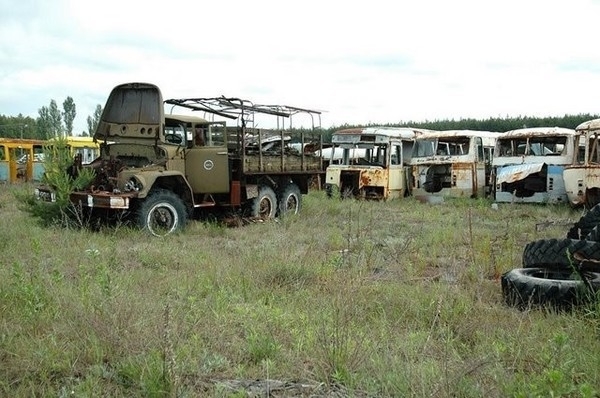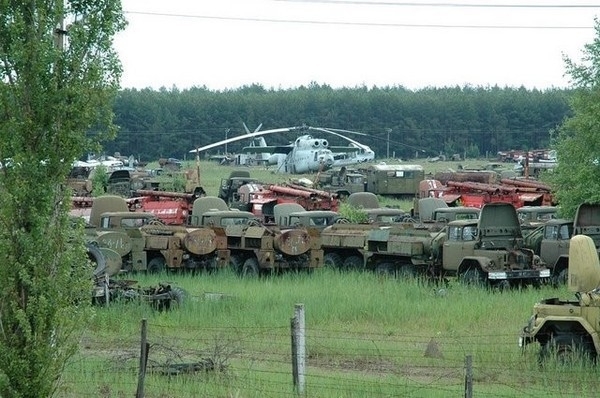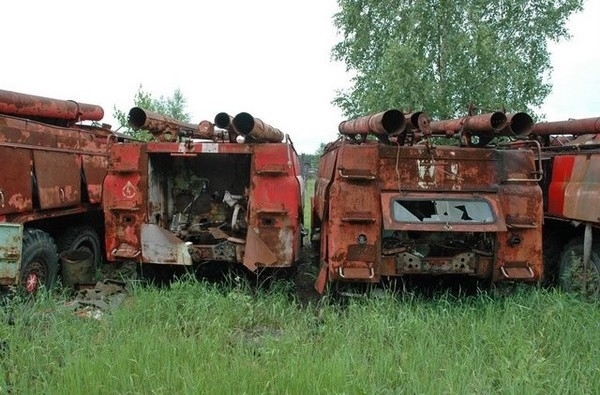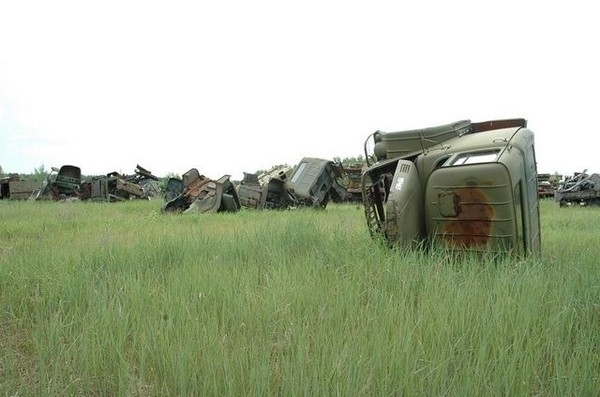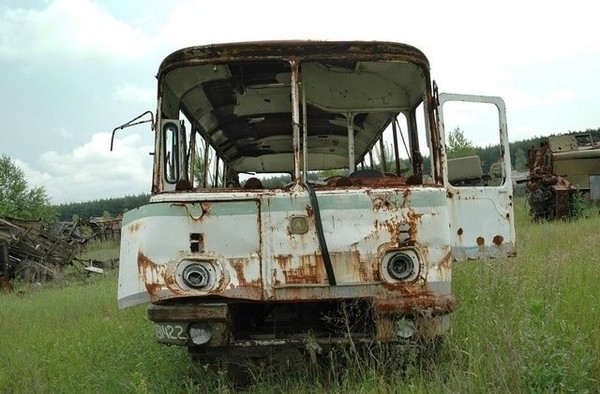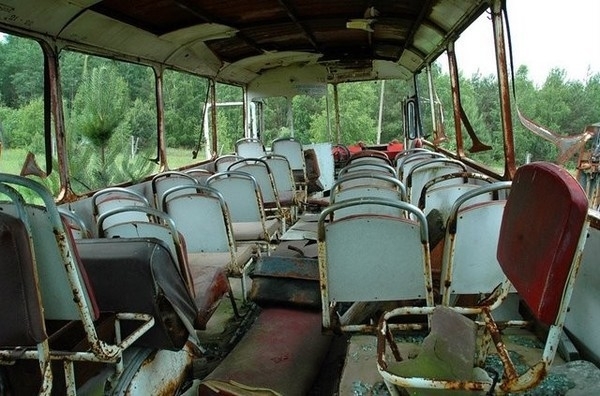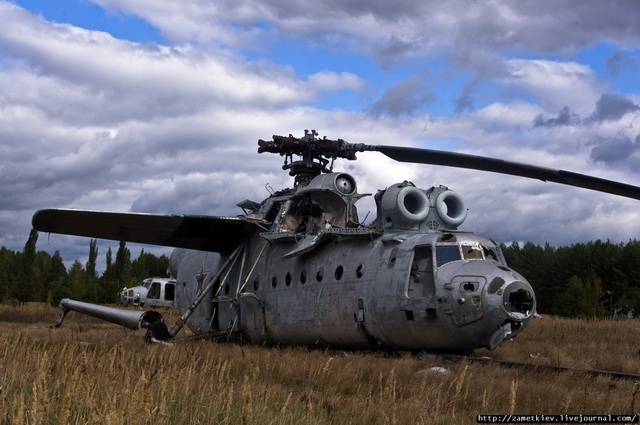 The BRDM was actively used after the accident. The armor reduced the level of gamma radiation. It was also equipped with a built-in radiometer. Typically, such vehicles were used for radiation detection and level measurements on the ground.
A cabin of an ZIL-157.
A heavy engineering vehicle.
In 1986-1987 these monsters were irreplaceable. The thick armor protected against radiation while they they were cutting down a "Red Forest". Many villages were buried by them.
The remains of a GAZ-66 "Shishiga"
Some ZIL-131's
A path goes to the nearest residential village, from where citizens carried on their illegal business in "Rassokha" for years. They were stealing metal to earn a penny for food and vodka.
A crane.
Tanks for gasoline.
A pathway maker "BAT".
They all are gone!
Some people suspect that they were stolen. Others say it might be used by Ukrainian army during recent conflicts, as the argument they post a video from Donetsk or somewhere near with a captured radioactive tank:
Others tell the stories how the vehicles were already heavily looted for parts despite they were guarded pretty much. However during recent years the radioactive auto parts surfaced a few times on the market in Ukraine. So others now afraid that all this metal could be scrapped and now used in recycled new products in Ukraine or Russia.
Source - Hundreds of Radioactive Combat Vehicles Disappeared from Chernobyl - English Russia
Source 2 - Radioactively Contaminated Vehicles Storage near Chernobyl - English Russia
_Taken from: http://imgur.com/gallery/PTc49_
Something very much important to know
Sargoth