The second image looks like Uncanny Valley, near Dover.

Really nice atmospheric effects.
Racoon, Normady WW2 member… incoming news about WW2.
https://forums.eagle.ru/showpost.php?p=2912753&postcount=577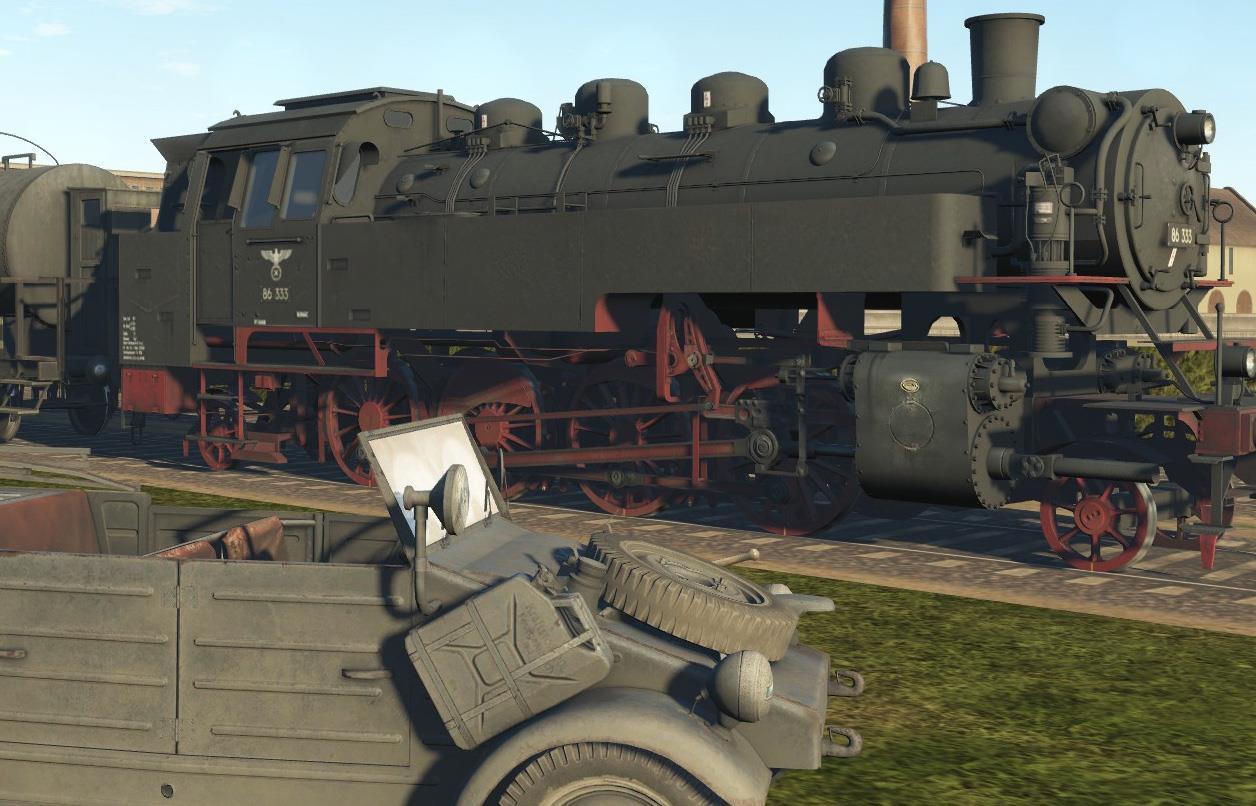 SD THANKS!
The last screenie looks like a color photo. Wow, this looks impressive.
Hope we get this next year.
DCS Steam Train module incoming?

DCS Steam Train module incoming?

LMAO, "Train Simulator Europe 1944"
Meh. Looks nice but… we know that ED can produce nice-looking assets. I wish we could get some serious information. Especially concerning gameplay.
That's some very impressive detail on that locomotive. I think that it would should be more closely examined through the gunsight of a P-47 Jabo

I sense a blue on blue incident…
@miRage … hahhaha your senses are off!
Look. In the first image we have a Spitfire shooting a train.
In the second there's a RedBall convoy of American trucks… BUT who's doing the shooting is actually a FW 190.

@komemiute is right. It's an FW-190. You can see that the casings are falling from the middle and wingroots, The spitty has all its weapon mounted in the wings proper. Also the air-intake as seen on the left. And lastly while not absolutely indicative is the swirl painted on the propellor.
Hi…i am a new user here. As per my knowledge There are two features actually:- train as a object for missions;- train as a transportation unit for warehouse-airfield supply system.It takes time to make any of them.
Welcome to Mudspike @VallyOrent!