Great read as usual Chris. I can't wait for NTTR and DCSW 2.0
Great write up, @BeachAV8R! Very much looking forward to this! I've even pre-ordered my titanium cup.
Wow. Thank you for such a courteous and timely response. To be honest, I was half expecting to be "blown away" verbally as the internet has proven itself to be fairly intolerant of "minor" opinions these days especially for gaming/simming.
You sir, on the other hand just made me a "believer" in Mudspike, that I too, can be a part of the conversation even in the small details. I have bookmarked this site as my new home for flight sim goodness.
Seriously, thank you for taking the time with such an informative and courteous reply.
Faith restored.


-Echo
Hey Chris,
As mentioned in a couple of my Video News and Q&As, we are developing the foundation code for new effects in EDGE and then being able to use it in the updated and news maps. The new missile and contrail effects are the first, early implementations of that. New explosion and other effects are coming.
Thanks

I think the consensus here at Mudspike is that criticism is fine as long as it is presented in a way that isn't offensive. It's one thing to say: CBU FPS really needs to be improved vs. the developers suck - don't they know CBU FPS is awful, this product is a piece of crap. LOL… I subscribe to the proportionality of comments - mixing in good and bad unless I have a singular issue. I thought your observations were well presented - and may in fact be spot on. I've seen some smoke and particle effects in Falcon BMS that are pretty darn impressive. I've also seen some mods for Arma that are really cool for explosions. And I'll admit, I used some Hollywoodized explosions when I was playing Strike Fighters because I enjoyed the boom and blast…

Hey Wags - thanks for chiming in - if the contrails and missiles are any predictor…the new effects should be awesome. So are explosions, missile trails, and clouds all tied to the same development? Hope you are catching some sleep this weekend…
BeachAV8R
Yum…bet it looks gorgeous. The low level, high detail environment of A3 is great for helo ops. Of course…you don't have a huge area to roam like DCS World. I'm hoping collidable trees really make a big difference to our low-level DCS experience. Rotor-heads unite!

If only I could get a DCS level Taru with those pods into DCS World - I love that helo…
BeachAV8R
Great AAR, Beach. Thank you!
With all the talk about explosion, I am now tripping like a little school girl… wondering if it will be Hollywood explosions or realistic. Either way, it will be great. It's a pleasure reading your articles, @BeachAV8R
Thanks…my article is just the face of it though…the dedicated programmers and testers at ED deserve the credit. And @fearlessfrog gets the credit for putting together a super nice site for us to share our interests with people. Sims like DCS and X-Plane make it easy for someone like me who likes to take screens and write…that's half the battle…
BeachAV8R
Hi (and welcome!) @Echo - that was our bad, as we left the old way of commenting on articles on by accident. At the beginning we didn't really have a proper forum, so it is only recently that we've moved all the article comments over to just the forum. I've fixed that up now - so thanks for letting us know.
The old way couldn't handle the number of comments during our binge drinking sessions. The new way works much better.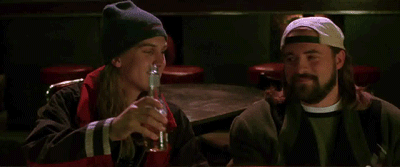 BeachAV8R
Thanks for the short sneak peak into the Red Flag Campaign.