On January 1, 1985, Eastern Airlines Flight 980 departed Asunción at 5:57 p.m. On board were 19 passengers and a crew of 10.
The Houston-based cockpit crew consisted of Captain Larry Campbell, First Officer Kenneth Rhodes, and Flight Engineer Mark Bird. The cabin crew comprised five Chilean flight attendants based in Santiago: Paul Adler, Pablo Letelier, Marilyn MacQueen, Robert O'Brien, and Paula Valenzuela.
The 19 passengers were from Paraguay, Ecuador, and the United States. Among the passengers was the wife of the U.S. Ambassador to Paraguay, Marian Davis, and two Eastern pilots flying as passengers.
At 7:37 p.m. the pilot told controllers in La Paz he estimated landing at 7:47 p.m. Flight 980 was cleared to descend from 25,000 feet to 18,000 feet. At some point after this exchange, the aircraft steered significantly off the airway for unknown reasons, possibly to avoid weather. The accident occurred 25 miles from runway 9R at El Alto Airport.
In October 1985, the U.S. National Transportation Safety Board (NTSB) selected Greg Feith, an Air Safety Investigator to lead a team of U.S. investigators and Bolivian mountain guides to conduct an on-site examination of the wreckage of Flight 980, that came to rest at approximately 6126 meters above mean sea level. Mr. Feith conducted the on-site investigation with the goal of finding the Flight Data Recorder (FDR) and the Cockpit Voice Recorder (CVR), and retrieving other critical information; however, because the wreckage was spread over a vast area and covered by 6 to 9 meters of snow, it was not possible for him and his fellow team members to locate either of the "black boxes." Mr. Feith did retrieve various small parts of the aircraft cockpit, official flight-related paperwork and some items from the passenger cabin. To date, this remains the highest controlled flight into terrain (CFIT) commercial aviation accident site in history. U.S. NTSB-public docket information is stored on NTSB microfiche number 29062. Accident identification: Tuesday, January 1, 1985 in LA PAZ, Bolivia Aircraft: BOEING 727-225, registration: N819EA Injuries: 29 Fatal. DCA85RA007
In 2006, climbers on Mount Illimani found wreckage of the plane which had been revealed by melting ice. No bodies were found, though various personal effects of the passengers were recovered. Local climbers believed it was only a matter of time before bodies, the flight data recorder and cockpit voice recorder emerged from the ice.
On June 4, 2016, the Cockpit Voice Recorder and many smashed parts of the plane's "Black Box" were recovered by a team of two in the Andes mountains. The box was in several pieces and is unlikely to contain much, if any, recoverable data from the crash 31 years prior. Dan Futrell and Isaac Stoner of Operation Thonapa recovered six large metal segments and several damaged pieces of magnetic tape: 31 years later, we found the flight recorders | by Dan Futrell | Operation Thonapa
Here is an interesting story that is unrelated to the story above, but is about a guy who found some debris from the famous Andes crash (remember the movie Alive with Ethan Hawke?) that might rewrite exactly what happened on that fateful day. He climbs up to the crash site, then makes some discoveries that are quite interesting. Great read:
http://www.alpineexpeditions.net/discovery.html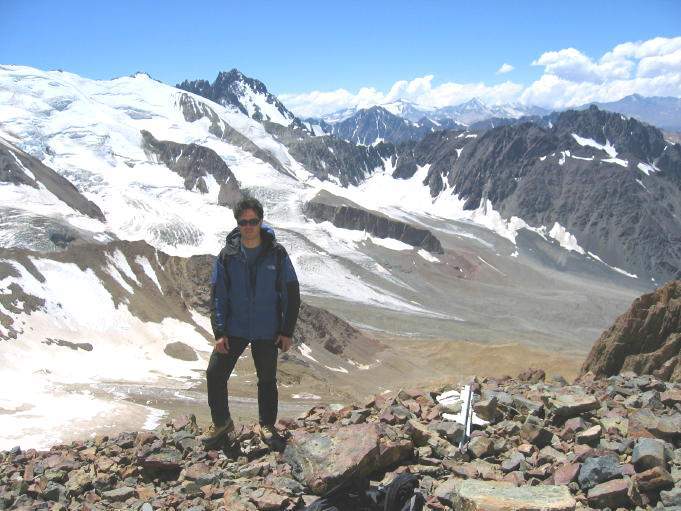 BeachAV8R
I was with EAL when the crash happened. I can tell you that losing one of your aircraft with crew and passengers is pretty traumatic for the employees, especially if there are no clues as to why it happened. Hopefully they will gather enough data from the black boxes to fill in the blanks.
Thread update…the CVR tape evidence did not pan out - instead, it contained a Bill Cosby show dubbed into Spanish:
Last June, after a four-day trek to terrain investigators had deemed inaccessible, Futrell and Stoner discovered human remains and a few fragments of debris they hoped constituted the plane's black box: several bright orange pieces of metal, a bundle of wires labeled "CKPT VO RCDR" and a damaged spool of magnetic tape. After a protracted struggle with Bolivian authorities, Futrell and Stoner turned over the recovered debris to the U.S. NTSB last month.
Today the agency confirmed the adventurers' suspicions. The mangled metal fragments once housed the jet's cockpit voice recorder and flight data recorder.
But the magnetic tape, which they suspected might contain data from the black box, instead held an episode of Bill Cosby's adventure series "I Spy," dubbed in Spanish, the NTSB said.
Bummer

There is a nice sentiment at the end of the article though:
Stacy Greer, whose father, Mark Bird, was the aircraft engineer, now wears around her neck a piece of debris the men sent to her.
The black box "doesn't really matter to me," she told ABC News. "They've proven to me that there are good people out there, there are people that still care … That means so much."