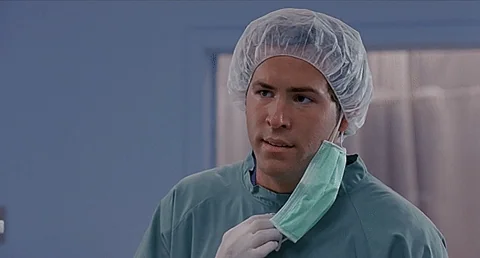 Let us know how it goes.

So far, except for the hoops you have to jump through, beyond the UI there seem to be very few differences besides certain things have been moved around, supposedly for ease-of-use purposes, that seem, almost for-the-heck-of-it, to defy decades of windows muscle-memory of where things should go and how they should work…
Haven't tried it.
Smells like what Apple does with their phones.
I'm shocked MSFT hasn't implemented a 'subscription model' for every instance of Windows yet. Please don't tell me this one is?
It's supposed to be free. Supposedly.
By the way, anyone curious can type "tpm.tsc" in their search bar to see if their security module is active.

Well I am wondering if Win 11 is any better for VR?
Well, I have a kind of theory on that…
So far the only (possibly placebo) effect, is that win11 seems much snappier at multitasking.
I'm wondering what the synergys of this might be with the upcoming performance update on july 27th…
I'm also thinking about the new direct storage Xbox-Like memory mode…
Playing around even more, I notice that stutters seem to be completely (and I mean completely) gone.
I'm pretty picky about stuff like that, and even hints of stutters can set me off on an optimization hunt. I swear this time though, that even with me just about pressing my nose against the monitor looking for even the slightest judder/shudder/hiccup, I'm getting nothing.
It's almost frighteningly smooth, because I'm not used to a flight simulator behaving like that, and years of experience are making me afraid it can't possibly last…
This is me over New York at ultra settings. Even the framerate is only varying up and down just very slightly…
One wonders what I will get when the optimizations arrive on the 27th…
Actually. I realized that when Jorge was doing his demonstration of the potential fps benefits of the upcoming update, he probably quite deliberately used the most fps friendly plane in the sim.
By that criteria, (Albeit at 1440p rather than 4k) my system already matches him.
Will I really get that much better with the new update? I certainly hope so, for VR's sake, but the truth is, I suspect I'm probably already doing better than a lot of folks.
ULTRA over New York with the Cessna:
If anyone gets a z370 board to work let me know
Mine is a Z370…
Manufacturer Gigabyte Technology Co. Ltd.
Model Z370 AORUS Gaming 5-CF (U3E1)
Version x.x
Chipset Vendor Intel
Chipset Model Coffee Lake
Chipset Revision 07
Southbridge Vendor Intel
Southbridge Model Z370
Southbridge Revision 00
System Temperature 37 °C
BIOS
Brand American Megatrends Inc.
Version F15b
Date 3/19/2021
Voltage
CPU CORE 1.356 V
MEMORY CONTROLLER 2.016 V
VIN2 2.040 V
VIN3 2.028 V
VIN5 1.308 V
VIN6 1.356 V
VIN7 1.704 V
From what I understand, the optimizations are primarily on the CPU (main thread) side. So if you aren't CPU limited, you wont really see a benefit from it. The instance they showed in the stream was entirely CPU limited so much so that GPU usage was only 70-75%, that meant there was roughly 25% improvement to be had. But if you are already GPU limited, I doubt you'll see anywhere near that same jump.