Hey Beach and all you fantastic MudSpikers

. Thanks for the invitation to join in!
I am currently pulling myself away from Port McNeill in Beautiful British Columbia Canada, where I shall fly my trusty Grumman Goose to Vancouver. Once there, and after extensive checks, I will be departing in my F86 SabreJet for a run all the way to… The North Pole.
Well, actually, North Pole Alaska

I shall land at Eielson AFB just to the east and then rent a C172 for the hop just to the west of North Pole - to Fairbanks. There I will collect an EPOCH C185 bushie on great tundra tires that I will use to land directly on East 5th Ave, in the village itself. Load up on toys (and souvenirs) and then back to Fairbanks.
Returning in style, I shall fly the company Lear 36 back to CYVR where an uber-cab can distribute to all the boys and girls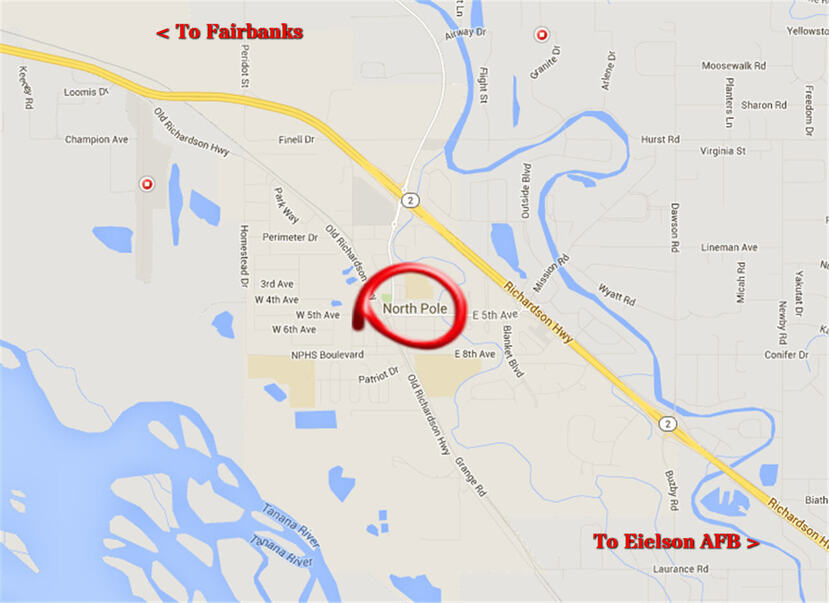 Looks like a fun series of hops!
bc