…and Leatherneck's new Forestall model provides a lot of opportunity for a wide range of planes over several decades…
Yes…with the Forrestal there is a pressing need for a C-130 for DCS…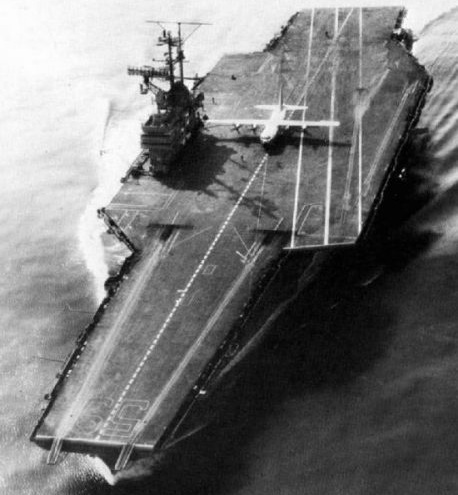 DCS AC-130: The logical extension of multi-crew capability.
Resupply fields or FARPs via LAPES? Hell yes.
This thread obviously proves that if you starve sim-junkies enough they'll buy quite anything.


(All in good humor)
@komemiute sure I'd even buy a weaponized Wright flyer

Now that would make for an interesting campaign.
"Orville wanted to take the company in a new direction. Wilbur wanted to stay the course. The new campaign by Eagle Dynamics pits brother against brother in: The Battle of Kill Devil Hills…"
I had the enemy in my sights, but the recoil from my six-shooter caused my aircraft to stop in mid-air and crash
I have actually killed one person in a flyer, so there's that…


I'm literally in tears!


LOL.
I'd love a two seater Flyer.
Much like sailors who have been out for several months…
RAZBAM Pucara Develop Pics

Now that is the kind of necrothreading I enjoy! Still an odd choice, but honestly having a good turbo prop system in DCS will be nice.
Hey look, Raz showing off more of their 3D model backlogs.
I'm up for this. Turboprop? In DCS? Yes Please!
Think of the possibilities that would open up.
Whoo Hoo ! So these are the 2022 plans?
I do not understand the interest in the Pucara. Of all things… and its not simple. Its a complicated machine.
I would think some of the obvious ones mentioned before would be at the top of the list. F-100, 104,105, F-4 all first day preorders. Pucara…whatever…
I love it. Such an exotic machine.
Now while I agree that those planes would be cool. I think something like the pucara would be more of a long term better option for dcs. Multi engine turbo prop. Think of the possibility of where development could lead from there and the Tucano.
Hercules.
King Air
Orion ASW
E2C
Ov10?
Now they might look relatively boring aircraft to play with but think of the mission sets they would bring to the table. It would expand the scope of DCS by an order of magnitude.
I think its a great idea. Plus Smoking them in a VIFFING harrier would be badass.
OV-10 Bronco, I simply cant get enough of that aircraft. Loved it in FSX. I just didn't love FSX lol. Now that you put it like that… Maybe… Still there is a ton of others…