I fly with a pretty big FPV group in Atlanta, which for whatever reason is somewhat of a hotbed of FPV freestyle and racing. We race twice a month with DRC (Drone Racing Club), and in the summer months, checks off a lot of personal thrill needs, like "flying", flying fast, flying low, and racing. I've pretty much accepted my place as a mid pack guy, trying to trade consistency for fast twitch skills. But there are some who undoubtedly fit into the alien category, and continually amaze with not only their stick skills, but their creativity. Jon "Skitzo" Davis, factory Lumenier pilot, fits in that category. He posted this yesterday. Really nice humble guy as well.
@chipwich - Sorry I missed your post last week - that is some awesome footage from that Lumenier pilot. It's hard to escape the military value technology (and piloting skills) like this represent. In a tragic way…I don't doubt that we might see this kind of rapid maneuver technology put to use on the battlefield. I mean…a tiny, zippy little drone like that with a very small demo charge could probably be used in a very specific anti-personnel type way. That would be one scary battlefield…
BeachAV8R
Man…I'd love to be on some sort of splitter with a set of goggles on to see what that feels like. So with goggles, is the view steroscopic or just a screen in front of you (is there one or two cameras on the drone?)… In something like stereoscopic/VR…I can imagine how cool that is…
BeachAV8R
Seems it can be whatever you want:
More sophisticated setups include a pan-and-tilt gimbaled camera controlled by a gyroscope sensor in the pilot's goggles and with dual onboard cameras, enabling a true stereoscopic view.
Wow…I'd hurl…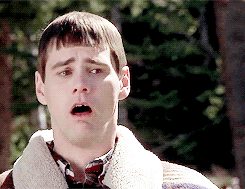 The video radio technology is generally divided into two camps, camera ships and race multirotors. The camera ships, even prosumer grade, are now sending relatively low latency HD, usually displayed on a tablet, or monitor. The fpv racing/freestyle guys are still stuck with analog low def due to all of the equipment needing to be smaller/lighter and completely latency free. I have HD goggles, which in general are wasted on a 4:3 low def image, but you get used to it, and with on screen displays (OSD), the view that I have is not unlike a HUD on modern fighter aircraft. On three of mine, I have OSD showing a "gun cross", horizon line, battery state, usage, and flight time.
None of the race ships carry GPS, but if so you would display airspeed, altitude, and lat/lon info on the OSD. My camera ships also have a heading bug for the takeoff point and don't let you fly into controlled airspace.
The latest advances on the aerial photography/video side is complete camera control via a tablet display, making things like changing aperture, white balance, and shutter speed something that is done with a touch of the screen, compared to landing the craft and changing manually. Most of the traditional aerial cinema camera makers like Red, Blackmagic, and Lumix are going to be less flown in the near future because the drone manufactures are integrating 4k cinema grade cameras in with their designs. The integration of flight control and camera control allows shots like this. My brother spent 8 days in SC helping mom do flood control on our beach house. He took his DJI Inspire and was experimenting with the new flight modes. Shot in 4K, the pull away at around 3 mins. is epic IMO,
Just like Crazy Eddie, this FPV totally insane.
…and one more extremely creative use for an aerial video platform.
really cool videos. The train one was some impressive flying, I'm sure the guy driving the train wasn't too impressed though!
Finally, HD FPV systems are a reality. The DJI unicorn system

. Now, no need to bring a GoPro along with your FPV gear.
That's interesting…and cool. I was under the impression that headsets were not really allowed under the "you must keep your drone in sight at all times" rules. Of course…I always have my Nikon P900 trained on my drone when I'm flying it…

Over here it is allowed, if you have a spotter that can maintain visual with the drone.
The sound that is heard when you ask that question to those of us holding certificates whom also happen to occasionally enjoy flying, err reading about FPV.
Yeah. I think it was @PaulRix that said he pretty much gave up drone flying due to risks to his certificate. I don't blame him.
That and the general public's incorrect perception that the sole motivation of someone flying a drone is to invade their privacy. I occasionally still fly my P3 at home, but only over my own property. I have to say that the media hype seems to be dying down these days and I suspect a lot of the immature folks who went out and bought a drone when it was a new craze have since crashed them, and moved on to other things.
But yes, any risk to my certificate is a risk to my livelihood. To be honest, that has been a factor for me when it comes to recreational flying too.
I've always said that if I get a certificate suspension that if if it were only 30 days I'd lobby for 6 months so I could go hIke the Appalachian Trail…

That would be a good way to handle it

.
I've pretty much moved to the micros indoors for FPV, but with HD coming out, I'll probably get back into some park flying. The development where we purchased a home in Charleston has a big open meadow with giant old oaks that needs to be explored. There is also a community dock in a creek a few blocks from our house that doesn't appear to get much use. Will take the Mavic Pro out there once we get settled. Need to have a good story ready for the HOA nazis