TrackIR doesn't seem to change much over the years, but recently (not sure when) they've updated to a new version of 5.3.0.
You can download it here:
The big thing for me about this update is that you don't have to run the client app with Admin permissions anymore. As I often forget to start the client app before a sim, this is good because I can now do the following:
Add the TrackIR shortcut to my start-up folder. Example in Win10 on where that lives:
C:\Users\(YourUsername)\AppData\Roaming\Microsoft\Windows\Start Menu\Programs\Startup
Then right-click on the short-cut, go to 'Properties' and then change start-up to 'minimized, e.g: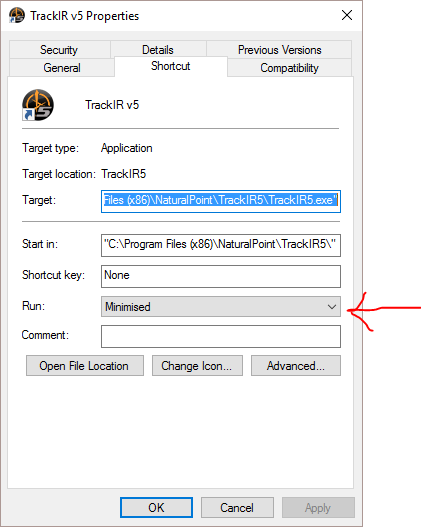 Where it used to require Admin, the 'elevate' used to bother me, but now it can all happen at start-up without pop-up dialogs.