A bit of a weird meta post, but I've recently just started to use the forum's keyboard shortcuts and am loving it. Wanted to spread the word.

On the menu on the top right, the 'three lines' (called the Hamburger menu by consensus of the Millennial generation, sigh…) at the bottom is a reminder screen for 'Keyboard Shortcuts'. It looks like this: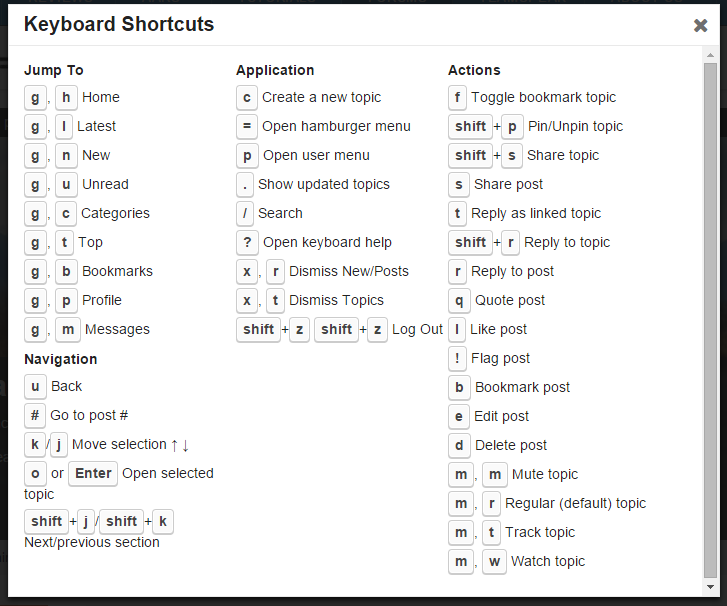 So here's how I use it. I go to 'Latest' from the home page by hitting two keys in sequence:
g l

Once there I move the 'cursor' up/down using the keys (these are vital - you've got to try these):
k / j

I then can open a post by hitting 'Enter' or by pressing:
o

Once I seen it I can just go back to where I was with a quick press of (think of it as 'up' I guess):
u

If I'm reading a post (and have it selected with those j / k up-down keys) I can hit:
r

to reply, or if I like it but haven't got much to say just hit this to Like:
l

If I get a wee blue icon over users, as in I have a notification, then I can hit this to see it (p for profile I guess):
p

If I forget what the keys do I can just hit this key:
?

Easy, and I prefer not having to take my hands off the keyboard sometimes. Give it a go.