yes please. Something needs to top off my 'Bug

Another update:
https://forums.eagle.ru/showpost.php?p=3550404&postcount=913
TL;DR:
good looking textures
no cat launch, but the current SFM (means: "OK flight model") allows for rolling take-off from the carrier
not-so subtle hint of a future EFM (DCS lingo for "very good flight model") after initial release
bug squashing is being done but isn't done yet
Video of two Skyhawks in Top Gun formation
release in the "near future"
release will be announced an estimated 2 months in advance, so at least 3 more months waiting
https://forums.eagle.ru/showpost.php?p=3584314&postcount=941
Release was announced 2 months in advance

Looks pretty cool. Maybe ED could throw them a bone and let them model the radio and cat launch.
Holy smokes!!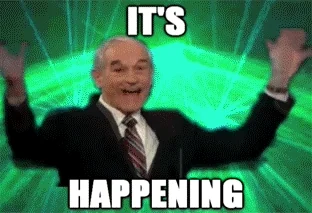 @Gunnyhighway :
F/A-18 fidelity cat launch would require a complete re-write of the flight model from what I understand. That really is not worth it unless they're making a new payware module with said new flight model. It has taken the developers of the Hawk and C-101 years to make such a full fidelity flight model. And SDK access (thus official 3rd party status)
I don't know much about limitations on radios except that VEAO was struggling to get them working in their early days too.
EDIT: read through the thread and apparently you also need the SDK for working radios. Unless your mod is just an edited version of an existing FC3 aircraft, but then you don't get your custom systems like this Skyhawk's A/G radar.
The monthly update has arrived with screenshots and the announcement of a few weeks delay.
Progress on working mirrors is shown, and the team thank @SkateZilla for his help in fixing those.
Looking forward to the release, glad they are not rushing it!
Cuncur!


Can't wait to try this out.
The whole project is amazing, to be fair…
a shame ED isn't giving these guys more support; they deserve it to say the least!
And they've gone quiet again. This makes me nervous. I'm ready to play John McCain.

Panel backlighting
Kiwi skin
Cool little plane, loving it. But is there training or something to go with it? I have no idea how to do anything with it but bore holes in the sky and fire the guns.
Gunzo Iron Hand certainly gets the blood pressure up! lol.
I cannot find it now, but the devs have repeatedly linked to the A-4E/F NATOPS manual, which has been their main source for the systems development and is also the main manual for now.
Other than that, there is a number of tutorial videos in the above ED Forums post which should get you going relatively quickly
I'd really appreciate a link to that @freak if you could find it.
On a separate note can you a2a refuel with the A4?
Downloading as we speak. Cannot wait!