There were rumors about some other actor too but I forget who it was now.
The "Andor" series will explore a new perspective from the Star Wars galaxy, focusing on Cassian Andor's journey to discover the difference he can make. The series brings forward the tale of the burgeoning rebellion against the Empire and how people and planets became involved. It's an era filled with danger, deception and intrigue where Cassian will embark on the path that is destined to turn him into a rebel hero.
Just finished watching The Book of Boba Fett and it was absolutely brilliant! Why the hate I read online?!
I gave up on trying to understand why people hate on Star Wars stuff for one reason or another.
Usually the hate is way out of proportion. The last three movies are a great example.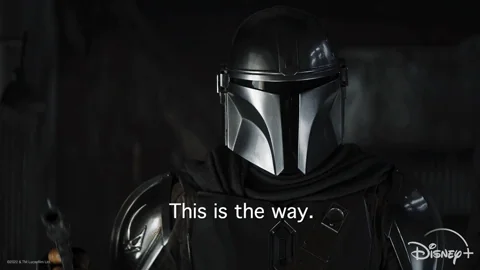 Holy crap, the first two episodes of Obi-Wan. This is what the sequels should've been.
Surprisingly good. Loved the writing on little Leia.
Might want to spoiler that bit.
So, this just dropped as well. I really, really enjoyed the first season, and it looks like we're going to see some other old familiar faces!
Enjoyed it as well as the Clone Wars series. It has some great story elements that fill some gaps…the Darth Maul episodes where some my favs.
I seen a rumor somewhere on Of bringing Kyle Katan (sp) into the live action series (for those old enough to know who he was).
Kyle was one of the old EU characters I enjoyed (I am not a fan of most of the EU stuff), that would be cool.
Was that from the Mando Season 4 trailer from Celebration a couple days ago?
I'd love to see Kyle in there, especially if we then get some of the other Jedi stuff from him. And I can totally see former Inquisitors being dark Jedi à la Jerec's disciples.
Was it the X-Wing game energy distribution system?
And the sound effects, and if you ever read the X-Wing books, that last scene was very, very familiar…
The only thing I didn't like is the way Hollywood does casting.
As the father of 2 daughters (11 and 13) who've done a little acting work, I know how these things go. Writers write a part and it is for "10 year old girl".
Well, that is way too specific for the casting people. So they put out a call for "6-10 yr old girl." Do they say "8-12"? Nope! Why? Uh…reasons???
So who did they cast? A 6 yr old. There is no universe, not even Star Wars', where that's a 10 year old human girl.
Ok, fine, just change the story a bit and make it take place 6 years after Ep 3 then, right? Nope! Still 10 years! How old is she? 10!!! She's 10!! Despite not having enough adult teeth and moving more like a toddler than a kid and being barely taller than Yoda.
He says to her "How old are you?" (when he knows already, he was THERE) She says "10".
He should have said "Bantha poodoo! Don't lie to me kid!! I've seen 8 yr olds take a bigger dump than you!"
Maybe they couldn't find a decent older kid to play the part, fine, but don't say she's 10!!!