Only the front half of the cockpit is modelled in detail.
25K to port DX10 to DX12, with no support to fix major problems still in base code.
25K in crowdfunding and we'd prolly still be charged $29.99 for the updated package. with No type of MP support, and potentionally breaking all the mods with the change in Texture and Shader rendering.
it aint worth it.
He'd be better off taking that 25K to develop a Module for DCS World w/ Aircraft and assets.
TK could make himself very useful in the DCS module market…
But 25k seems like way too little to develop for DCS.
Not for FC Level Aircraft
Thought ED wasn't accepting FC level anymore, or can third parties do as they wish?
They absolutely can, as long as guidelines are upheld.
In that case, I don't know if 25k is enough to buy a SA-2.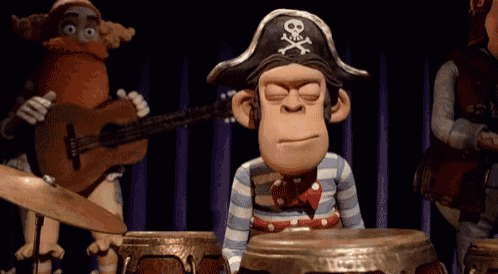 An update posted Help Fund Strike Fighters 2 Windows 10 update! by Third Wire Productions, Inc
[Q&A]

Q. What happens if the funding goal isn't met?

A. Not everything will be lost even if we don't make the funding goal. We do plan on securing the amount we're short by through other means (loans) and still get the Windows 10 update done at a later time (probably early next year). If we have to go this route however, the update will have to be a paid update and not free to everyone so we can at least recover part of the cost. It'll be free to only those who contributed to this and those who purchased the SF2 Complete Edition.

Please note that this campaign is set as "Keep it all", meaning we keep all the contributions even if the funding goal isn't meat.

Q. Can we add features and fix bugs?

A. We'd love to be able to do everything everyone is asking for, but unfortunately, all these take a lot of time and money. If you're expecting our games to have all the features from other AAA-quality games, then you'll be disappointed. Those games costs 10+ (some over 100+) million budget, and there is simply no way we can even come close to that with $100-500K budget we usually spend on our games. If we do make more than the funding goal, we'll have the contributors vote and decide on which features we should spend that extra amount on.

Q. Are you going to continue to support the game?

A. We wish we could continue to support the game forever, but again, these things takes a lot of money, and we simply can not afford to keep supporting old games for years and decades. This crowd funding goal is enough to pay for just 2 months of operation. In order for us to continue to support the game year after year, we need the community to continue to buy our games (and not just play them) year after year.

Q. Isn't it better to do Strike Fighters 3?

A. We'd love to be able to do SF3, but we're not ready to commit that much time and money to a new PC game at this point (we still haven't paid off the development cost of SF2NA). A completely new game would take us at least 5 years and cost us at at least 2 million. Plus, everyone expect post-release support for 10-20 additional years, easily doubling the cost. We just don't think we'll be able to raise that amount needed based on numbers we have. We'd love to be proven wrong on this, if this fund raising goes way better than expected, we can re-consider this in the future.

Thank you!
If anyone would like to tell TK about his mistake I'm sure he will do his best to not acknowledge it on past experience.
I mean if we're talking misteaks then can we donate per his request? I'm not sure what the dollar value equivalent of processed cow organic materials are, but I might be able to chip in from the freezer.
I'm considering it a bit like buying a lottery ticket at this point. If I can get Strike Fighters 2 in VR…even with no other changes, I'd be pretty happy. If I can get SF2, VR, and MP…I'd be way over the moon about it. I doubt that will happen. I've spent $50 on meals I wish I hadn't eaten, so fingers crossed I'll get something out of this, he'll get something out of this, and the community will get something out of this.
SF2 has a pretty fun dynamic campaign, easy controls, quick entry, and a bunch of other nice stuff. Yes, it has bad stuff, old stuff, and some frustrating stuff that never got fixed. I could see not playing much DCS FC3 type content if I got SF2 + VR though…and keeping DCS for my detailed sim cravings.
The spelling of met, in the update, has been corrected.
I think the update was very honest and straightforward, even though I don't think it will help bring more funders onboard.
I really liked the open structure and easy modding of the SF series.
I think some will at least be happy with just DX12 for now. Not up to speed with VR implementation so uncertain what it would take to do that after the DX12 rewrite even without redoing most of the pits.
If the pits are 3D already then very little, if anything, should need to be done to make them usable in VR. They were never clickable pits, so it would just need a HOTAS, but it was always a 'Lite' sim, so that shouldn't cause too much of an issue for most people.