What is Stellaris?
Stellaris is a 4x space game from Paradox that pretty much handles like any of their previous games. It's a bit like Civilization, except its not turn based and is much shallower in scope.
https://dl.dropboxusercontent.com/u/20010147/insta.gif
That doesn't mean it isn't fun.
Let's start of by creating our very own race!
First order of business is to choose our appearance. There are plenty of portraits to pick from. I'm a bit sad that they didn't include a bit more monkey and almost human portraits. But whats there is plenty to have fun with!
Since it would be boring to showcase humans, lets go with something with a bit more feather!
Ah yes. Can't fly around in space without a glass-dome on your head! Perfect!
Many of these option we're going to look at are of course aesthetic and have little impact on gameplay.
Now that we have chosen our pretty selfie, its time for grooming and contemplate our name!
That adjective was auto-generated. We mudspikans can now safely move on. Our stuff needs names! And as names go, nothing beats Beak of Honeydew. I hear she has a silver tongue…
…and surrounded by a pair of Boobies.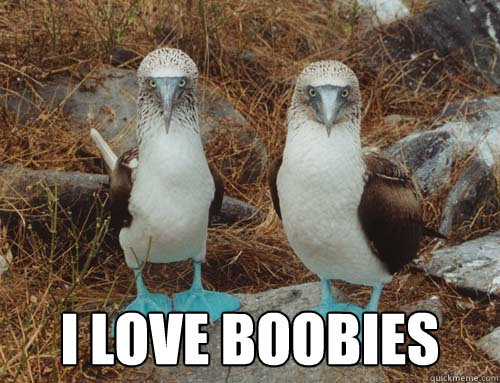 Continuing with our trait list. This is where we build character. We're obviously very talented. And we're quick learners. But I don't think many of us have kids yet. Who would breed with simmers? Nevermind. Let's continue!
Here's were all that grooming takes place. We need a name for our blue leader! Nothing says Dictator like Feathers of Blue. Here we can change how our glorious leader will look. At least how our first leader will look. Sometimes fascist states don't last… and some are quite successful, just look at Belarus. Just don't stare too long. Be indoors before 21:00 hours. Thats when the curfew starts.
Next we'll customize our preferred blue dot. We have 7 different worlds to choose from, starting from (and going clockwise): Tropical, Continental, Oceanic, Arctic, Tundra, Arid and Desert. Your planet of choice will always be 80% habitable (Except for your starting world. That will always be 100). This means that anyone can have a maximum happiness of 80 (But this can be modified up with technology). Keeping your citizens happy, makes them less willing to rebel against you.
Next is customizing the cities and how they should be presented. This is more aesthetic again.
You get to choose from a couple of variants. Just to keep it thematically with what we chosen before, We go with avian city. Since we be birds.
Now we need to decide if we want to be that dictator or not. Since we're simmers, and most sims we talk about on here are geared towards war. We'll put a point into militarist and since we're all eagerly awaiting the next module in DCS we'll put two points in materialist.
The militarist option gives us a 25% boost in rivalry influence gain. A negative +50% influence in an alliance. +10% more damage with out armies and keeping our population happy with +5% war happiness.
Why do we need Influence? Influence is one of the resources that we need to expand, hire leaders or upgrade buildings. It's one of three main resource pools and is the hardest to grow (Also very easy to spend). We can grow it by declaring rivalry with other nations or upgrading our colonies.
The Fanatic Materialist will boost all of our research by +10%.
Note that all these are aligned in a circle. You cannot pick the opposite side.
Our great Empire name revealed. You can "generate" a couple of different names, but it will turn back around again after a couple of clicks.
We need a banner to go with our name. I wish they'd gone a bit more overboard with colors and shapes here. The icon will represent your empire if you zoom out in-game. and the banner itself will accompany all ships and planets.
I tried to go as close to the mudspike banner as I could get. But the lack of colours, icons and shape variations makes this a very hard task.
Almost there. I've chosen Projectile Weapons as they are the heaviest hitters. While missiles are a close second (and have range), the combat always goes into close range and you'll murder everything pretty fast with Projectiles. Laser is a weak, medium range starting tech. I'm not sure if that changes as you progress.
We also need to choose how we travel the stars. I like the starting option of warp travel. I haven't tried any of the other ones. Probably because I like to think I am Black Jack of 'The Lost Fleet' fame. I very much like the idea of 'jumping' to another system.
Last thing we need to think about is how our ships look. Lets change this up a bit and go with Anthropoid. Because that looks more complicated than Avian.
And thats our empire.
I know I know, that's not a dictatorship. "Why not?" I hear you ask. We're not fascist… we're just freedom loving, gun toting materialist! Close enough!
Alright, are you pumped? I'm pumped! Let's get started.
First order of business is to get our star system scanned down, so we know what we got and can start setting up mining and research facilities, to get our economy going.
Look at that go! Almost like he wants to draw a star!
Next up! We need to sort our research. We'll have to pick from a list… 3 in the beginning. 4 if we had picked another trait.
The only thing that matters at the start is choosing out colony ships, as we want to expand quickly to grow our economy and deny our enemies valuable resources.
And I'll end this AAR before it gets too big with sending off our Murder crew to the nearest system!
Since it is realtime, it can get overwhelming at times. And some of the information presented to you in form of pop ups, are time dependent and isn't stored anywhere. That makes it a bit hard to keep up with the universe if you're speeding through. Luckily the spacebar (or clicking the speed indicator) pauses the game and you can take as much time to review pop ups or other events that might need your attention.
One last thing. It might look 2D, but the game can be zoomed, paned around and tilted.
I'll continue this journey… later.