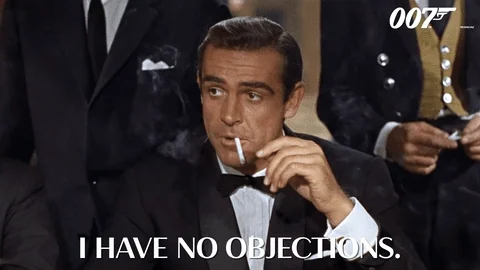 Is totally awesome… Is it too late to name my kid Bradward?
Must be kidding! I used to wear one of those in the army cadets! I can't remember which regiment it was, though - something with highland in it, but not one I'd heard of before I joined. Had a stag's head above the main badge - I'll have to see if I can find out.
Okay found it - the Gordon Highlanders. Though I'm sure it wasn't just that but an amalgamation of two regiments.
edit* nope - in fact I remember now it was the Queen's Own Highlanders…
I must be out of touch in Star Trek things, I had to google "7 of 9".
Glad I did though

Ive Googled her a LOT over the years
Is that what it's called now?

Family. Safe. Forum.


Um…she does know Luke would never be interested, right?

she knows … but can dream

aaaaaaaaaaand Arnold is Back !

FUBAR (TV Series 2023– ) - IMDb
I just Binge watched all 8 episodes of Season 1 on Netflix yesterday and if you like Arnold this will definitely scratch that itch to see him in action once again. I am all in for a Season 2 but only time will tell if that is a go…
Wheels
Just finished watching Dressed To Kill (the Michael Caine psycho-slasher one). I can't believe how many times I watched that film, all things considered.
Just finished watching the 4 hour NBC commercial fest or as it was blatantly misrepresented for the last month The Indianapolis 500.
The last two laps were definitely exciting from a viewer standpoint but in deference to the overall safety of the drivers I think the last Red flag was one too many.
Wheels
Just done watching a 6 part series called Black Snow (2023).
Can recommend it, especially if you're into detective work. It is very well done and quite believable.
Set in a small town in Queensland, Australia. In both 1994 and 2019. Picking up a topic that's a couple hundred years older.
Big

Given it's power in our cultural zeitgeist this week I guess Succession's finale is worth mentioning. My wife and I don't watch many things together anymore but this was something we were faithful to watch only together. The ending did not disappoint. I will say that I put my bet on the ultimate successor correctly back in season 1. Fumie was quite generous in her "You were Right, yo!"
Many years ago I turned my mom, a voracious reader (RIP), onto the book, Wool. A TV version was inevitable. Called "Silo" (the name of whole trilogy of which Wool is the first, the show on Apple is pretty good. My daughter and I are sharing this one. It's filled with what we might call "improbabilities" and part of the fun for the two of us is being the first to call out "BS!".
The Flashman books are excellent!
I just finished season 3 of Picard.
I liked it.